Ride Leader: Greg
When: Sunday, November 28, 2021 KSU at 11:15am
Meet-Up Location: Starbucks – 31777 Castaic Road, Castaic, CA
Approximate Mileage: 78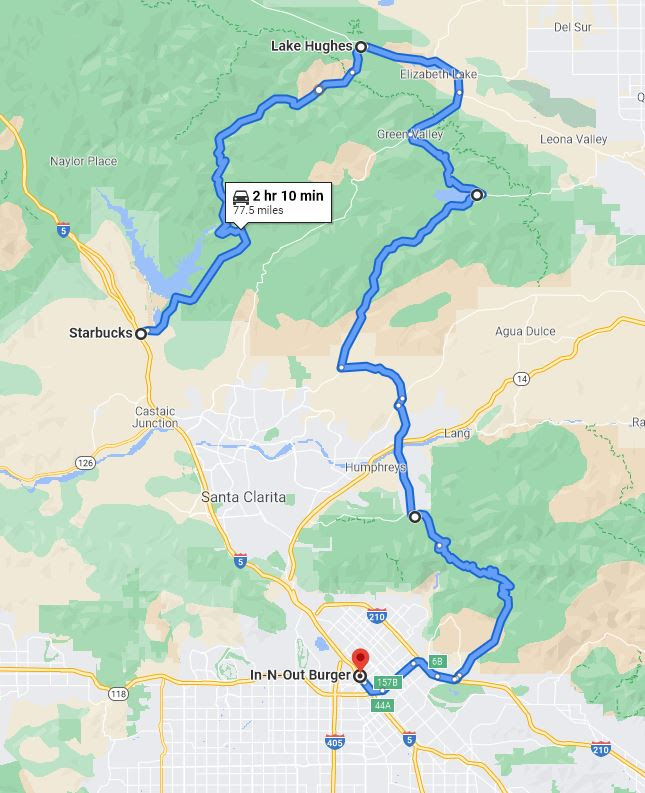 Description:

A little stroll through our northern hills/mountains/whatever you want to call them. It's a modification of the firestorm we rode through back in June. Come out and say hi and have some lunch at In-N-Out on the way home! Click the photo above to see the route in Google Maps.
Hope to see you there!

-Greg
PS My bike is working again now so hopefully no more surprises going forward!
PPS Since the ride in December falls on Christmas Day, it will be moved to Sunday, December 26th. More info on the ride to follow in the coming days.