OMC Monthly Ride – 28 May 2023 – Sunday – Ojai
OMC Monthly Ride – 28 May 2023 – Sunday – Ojai
---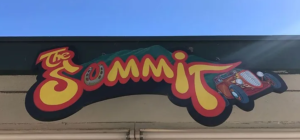 Event Details:
When: Sunday, May 28, 2023 – Time 10:45AM
Mileage: 129
Time: About 3 hours plus lunch
Description: 
Starting in Granada Hills, we will cross one mountain range into the Santa Paula area, then up the mountain pass toward Ojai. We will have a lunch stop at The Summit Drive-In, a burger stop catering to locals and tourists passing through. From lunch, we will drop into Ojai and past Lake Casitas toward HWY-101 on the coast. South along the coast and then to Potrero Rd into Westlake Village. We will end at JOi Cafe & Coffee.
Start Location: Main Kitchen Cafe
17013 Chatsworth St, Granada Hills, CA 91344 (https://goo.gl/maps/uoT9dT9ksfm8Ma327)
Meet Up @ 10:45 AM
KSU @ 11:00 AM
Lunch Stop @ Summit Drive In
12689 Ojai Rd, Ojai, CA 93023 (https://goo.gl/maps/vYZpDmfv6VMjAVpg7 )
End of Ride @ JOi Café // Coffee by JOi
2855 Agoura Rd, Westlake Village, CA 91361 (https://goo.gl/maps/fpQk7NABXHk8ML886)
Route: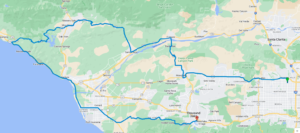 Route Map: Google Maps Link
Download Garmin GPX/Track
Download PDF Printout
Ride Roles:
Planner: Howard
Leader: Howard
Sweep: TBD
Ambassador: TBD
Join the Discussion and share your awesome pictures in our Social Media links below.
Facebook ———> CLICK HERE
Meetup ————> CLICK HERE
Instagram ————> CLICK HERE